For over 60 years, the historic Mulberry Hills Golf Club boasts an everlasting tribute to the sport of golf. Mulberry Hills Golf Club provides guests a relentless commitment to perfection with well-maintained grounds, affordable green fees and first-class customer service which will keep you coming back time and time again. Mulberry Hills, located just east of Oxford, plays true to its wooded surrounding and imparts a sense of pure tranquility. Weaving in and out of rolling meadows, menacing heather and ancient oaks, Mulberry Hills Golf Club is a true historic gem stretching over 6,600 yards rewarding golfers of all skill levels. Excelling at exceeding expectations, Mulberry Hills has been a local favorite for many years. This season, players will be able to enjoy their round in style driving one of the club's new fleet of Yamaha golf carts. All carts will be equipped with a state of the art 12V adapter to charge your smartphone or GPS unit which is unparalleled in the industry. The ease and convenience for patrons will be an added attraction to Mulberry Hills Golf Club for years to come.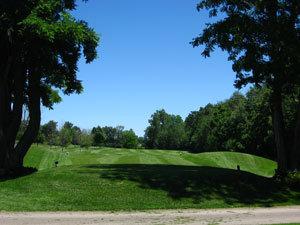 Serving area golfers for over 60 years, Mulberry Hills continues to flourish and improve. We are dedicated to providing our patrons with an unparalleled facility that not only meets your expectations but exceeds them as well. Several new additions reflect this commitment including online Tee Times, a new mobile app, free WiFi, new fleet of yamaha golf carts, our customer loyalty program, Mulberryville our extended happy hour, a new on-course refreshment cart, a twelve station target oriented driving range, an expansive outdoor patio and of course our new online store.
As an e-Player you can enjoy deep discounts on green fees, range balls and drink specials all season. Card holders will be notified via email of available tee times, course conditions, pro shop discounts, food and drink specials as well as free golf opportunities. Sign up for your card today and with new status as an e-Player the more you play the less you will pay. Simply show your card at the Pro Shop or inside Hank's Place Bar & Grill and let the savings begin.

By masterfully weaving Mulberry Hills' surrounding natural habitats into the course design, course architect Hank Clayton gives guests eighteen good reasons to tee it up and a 19th reason to enjoy great food and spirits at Hank's Place Bar & Grill. Serving customers since 1962, Hank's Place offers guests excellent service, fine ales on tap, free WiFi, a new take out menu, an expanded outdoor patio and several HD T.V.'s. Hank's Place welcomes all players to experience Mulberryville, a happy hour from 3pm to 6pm on Friday and Saturday afternoons. Hank's Place has extended happy hours this season to include $2 hot dogs and $2 domestic bottles Mon-Fri from 3pm-4pm. Our happy hour will include food and drink specials to enjoy before and after golf. While enjoying your favorite drink special, you will be able to kick back and relax to exchange stories and reflect on those great and not so great golf shots while viewing one of our multiple HD T.V.'s..

Mulberry Hills offers the general public a pleasant atmosphere, affordable golf and lasting experiences. Mulberry Hills provides an enjoyable round of golf at an attractive price. Mulberry Hills Golf Club invites players of all ages and abilities to take advantage of our special deals and offers throughout the year on Twitter @GolfMulberry and Facebook. Our professional and courteous staff, along with our multiple amenities combine to make Mulberry Hills Golf Club a most memorable golfing experience. Thank you for the past 50 years and we welcome all players to come enjoy all Mulberry Hills has to offer.