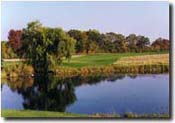 What Did You See?

Instagram
• Share Your experience at Mulberry Hills with us. Tag GolfMulberry to your pictures posted on Instagram.


What Do You Say?

Twitter
•
Tweet @GolfMulberry regarding your visit to Mulberry Hills Golf Club. We look forward to posting your experience on our website.
What Do You Think?


Facebook
• Post your pictures on Facebook and tag @GolfMulberry to share your experience with us to others.
- - - - - - - - - - - - - - - - - - - - - - - -
Photo Gallery

Great Shots For Everyone

The 188 acre track includes 18 demanding risk-reward holes nestled amongst thriving Oak forests, rolling meadows and menacing heather. These natural intricacies of Mulberry Hills are breath-taking and daunting at the same time. As a member of the Audubon Cooperative Sanctuary program Mulberry Hills has achieved certification in Water Conservation, Environmental Planning and Wildlife and habitat Management. Our professional and courteous staff, along with our multiple amenities combine to make Mulberry Hills Golf Club a most memorable golfing experience. Book a tee time today and make our experience your experience.