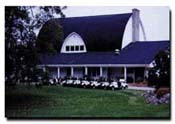 e-Player Benefits Include
• Registered to win a single season Membership
• Notified of available online tee times
• Holiday promotions
• Discounts on pro shop merchandise
• Updated course conditions
• $1 OFF large range balls
• Food and drink specials
• Receive discounts on golf throughout the season via email.
• e-Players must show their e-Player card for discounts and benefits.


- - - - - - - - - - - - - - - - - - - - - - - -
e-Player Card

ENTER TO WIN A SINGLE SEASON MEMBERSHIP


For your chance to win a single season Membership and become an e-Player please complete the registration form below. In addition, become a Fan on Facebook and or Follow us on Twitter to increase your chances of winning and receive weekly golf discounts. Present your printed confirmation to the pro shop anytime during the season for your e-Player Card. Please forward this offer to family, friends, co-workers and neighbors who enjoy the game of golf as much as you. Upon arrival dont forget to print and present our current Special Deals for discounts and customer loyalty specials throughout the season.